Industry News – Tuesday, August 25, 2020
The 10 MWh capacity system at Ilha Guaíba terminal, developed with Siemens and MPC, will reduce the port's energy costs by up to 20% and support Vale's decarbonization strategy.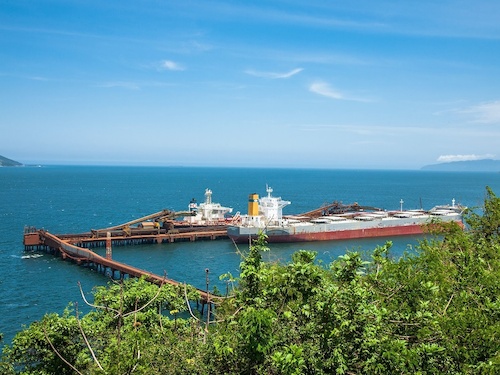 Equipped with Tesla-manufactured Lithium-Ion batteries, the BESS will also free capacities for the local electrical grid. The storage will only be charged when energy is demanded by the terminal, a process known as Peak Shaving.
Vale's Energy Director Ricardo Mendes says: "As Vale continues to decarbonize its operations, the use of batteries will become an increasingly important part of the electrification of our fleet. This project allows us to test new technology in the field and accelerate Vale's energy transformation, which aims to achieve self-sufficiency by increasing electric power generation mainly through solar and wind sources in addition to our hydroelectric power generation."
The company features a Power Shift program and has announced the plan to invest at least $2 billion for the reduction of emissions by 33% until 2030.

Source: Vale | www.saladeimprensa.vale.com
The ees International Magazine is specialized on the future-oriented market of electrical energy storage systems, not only from a technological-, but also a financial and application-oriented point-of-view. In cooperation with ees Global, the ees International Magazine informs the energy industry about current progress and the latest market innovations.