Industry News – Tuesday, December 22, 2020
Spanish company Iberdrola has secured a positive EIS (Environmental Impact Statement) for their Puertollano photovoltaic plant. The plant is set to power Europe's largest green hydrogen plant for industrial use and is planned to start operation in 2021.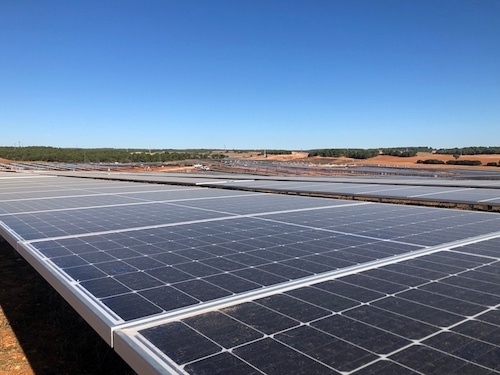 The project will provide 100 MW installed capacity and, according to Iberdrola, include several innovative elements – in terms of storage capacity, for example. Once in operation, the project is expected to prevent the emission of 39,000 tCO2/year. The clean energy generated by the Puertollano PV plant will be used to produce green hydrogen for the Fertiberia group's plant in town.
The Puertollano green hydrogen plant project is expected to be the first in an initiative developed within the framework of an alliance between Iberdrola and Fertiberia to place Spain at the forefront of green hydrogen in Europe. The plan would put into operation the equivalent of 20% of Spain's national target, which envisions the installation of 4 GW of green hydrogen by 2030.

Source & Image: Iberdrola │www.iberdrola.com
The ees International Magazine is specialized on the future-oriented market of electrical energy storage systems, not only from a technological-, but also a financial and application-oriented point-of-view. In cooperation with ees Global, the ees International Magazine informs the energy industry about current progress and the latest market innovations.