Industry News – Thursday, December 24, 2020
The Irish National Transport Authority (NTA) has commenced the procurement process for a fleet of double-deck battery electric buses. The contract notice was published this week - expressions of interest required by 12th February 2021.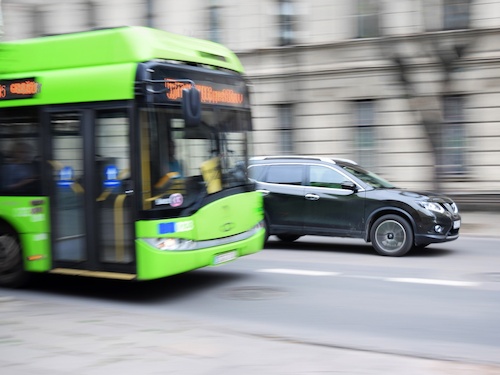 This is part of the country's plan to shift towards greater sustainability of its public transport system with low and zero emission buses under the Project Ireland 2040 and the Climate Action Plan.
The first buses are expected to arrive in the second half of 2022 and intended for use in urban bus services in all major cities in Ireland and some town bus services. The buses are supposed to help improve urban air quality. The plan is to purchase up to 800 buses over a period of five years.
Minister for the Environment, Climate, Communications and Transport, Eamon Ryan said: "Going electric will reduce the carbon footprint of our public transport fleet, and will help us reach our long-term climate goals. These new electric buses will also help reduce air pollution, improve public health and improve access to public transport for people of all abilities. I welcome today's announcement and look forward to seeing cleaner and greener buses in operation in our cities and towns".
Chief Executive Officer of the National Transport Authority, Anne Graham said: "The transition to a zero-emission bus fleet is a central component of our BusConnects project, and the procurement of these battery electric buses represents a key milestone in that process. By providing more accessible and sustainable methods of public transport we will reduce the need for personal vehicles, making the quality of the air we breathe healthier for everyone".

Source: National Transport Authority │ www.nationaltransport.ie
Image: Pixabay│ www.pixabay.com
The ees International Magazine is specialized on the future-oriented market of electrical energy storage systems, not only from a technological-, but also a financial and application-oriented point-of-view. In cooperation with ees Global, the ees International Magazine informs the energy industry about current progress and the latest market innovations.